PUBLIC STATEMENT FOR MAHARASHTRA 'LAKH KO 50' CAMPAIGN
Chief Minister Uddhav Thackeray must increase the city bus fleet to enable safe, frequent and affordable commutes. The importance of
Read more.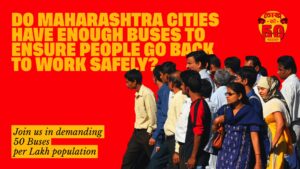 TAKE THE BUS TO FIGHT AIR POLLUTION
A hallmark of sustainable cities, buses are the workhorse of urban public transport. Buses are essential for college students, office
Read more.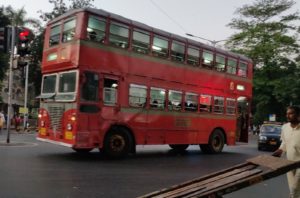 Maharashtra Charter of Demands for Bus-based Public Transport
Bus-based Public Transport (BBPT) systems have an important role in making city life comfortable and providing the urban dweller access to
Read more.